Description
Gazelle's most comfortable E bike – Gazelle Avignon C380 HMB
Do you want to travel by bike more often? The Gazelle Avignon C380 HMB gives you the ultimate level of comfort; it's Gazelle's most comfortable ebike. And you'll notice that in every aspect, from the relaxed, upright riding position, the suspension and extra-wide tires to the wide and low step-through, the intuitive display, and the low-maintenance belt drive. Powerful daytime running lights and 625 Wh battery complete the package.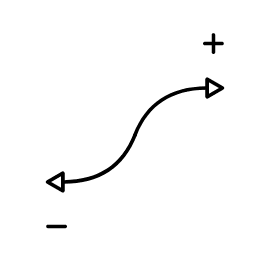 Change gears seamlessly, every single time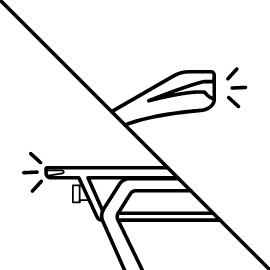 Powerful daytime running lights that can be seen from all sides
Extra-wide tires and disc brakes provide ultimate control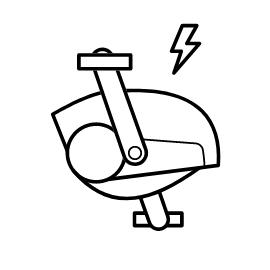 No hill is too steep for the powerful motor
Gazelle Avignon C380 – Always in the right gear
Enviolo's robust, stepless shifting gear hub lets you switch between gears without going through the intermediate gears — whether you are pedaling or stationary. The drive system uses a Gates CDX belt. It quietly does its job and is low maintenance. Nice and convenient!
Integrated LED lighting
The daytime running lights on the Gazelle Avignon C380 HMB do their job, day and night. The powerful 70 lux front light is integrated into the mudguard. And with cut-outs in the carrier for the rear light, you are easily visible not only from behind but also from the sides.
Always in control
The Gazelle Avignon C380 HMB has extra-wide tires for enhanced stability and comfort. The Magura disc brakes guarantee excellent braking power that is easy to control in all conditions. With the large brake levers, that goes without saying; you are always in control.
Powerful, mid-drive motor
The Gazelle Avignon C380 HMB features a powerful Bosch Performance Line mid-drive motor. Neither headwinds nor hills are a problem with this bike. And for longer rides, this Avignon boasts a battery capacity of 625 Wh to extend your range.
Bosch smart system
The Bosch Performance Line gives you everything your cyclist's heart desires. Smooth and powerful assistance that will never let you down. With 75 Nm torque you can handle any terrain. Highly recommended for the demanding cyclist.
Efficient, integrated power source
Bosch's lithium-ion batteries are among the most advanced on the market. Their intelligent battery management system guarantees a long life, while the efficient energy control optimizes your bike's range. With the integrated 625 Wh battery, you'll always have enough range. The battery is secured in the frame with a lock. You can easily remove it from the bike with a key that also works on the café lock. Convenient, as you can charge the battery either on or off the bike.
Bosch Intuvia LCD center
The Bosch Intuvia 100 display is detachable and is wirelessly connected to your bike. The display is easy to read in all conditions. All of your important ride data is easily accessible via the LED Remote at the end of the handlebar. You don't have to worry about your display's battery running out of charge. All critical settings can be controlled via the LED Remote at the end of the handlebar without having to reach for the display.
Gazelle Avignon C380 Highlights
Gear system description – Enviolo 380 Trekking Manual stepless gear system
Engine model – Bosch Performance Line (75Nm)
Colorname – Pebble grey, teal grey
Fork suspension type – Internal to headset
Model – Gazelle Avignon C380 HMB
Sitting position – Upright
Integrated lights – Yes
Frame description – Stable aluminum frame with 68.5° head tube angle and 69.5° saddle tube angle. Cables are nicely concealed through the unique cable integration system. Battery integrated in the frame for large capacity (625 Wh)
Frame material – Aluminum
Fork suspension type – Internal to headset
Travel of suspension fork – 40 mm
Rims – Ryde Zac 25, Double-walled aluminum for extra strong and efficient cycling performance
Spoke description – Stainless steel, extra strong
Rear hub – Enviolo 380 Trekking Manual continuously variable gears, freewheel
Tires puncture resistant – Yes
Gear system description – Enviolo 380 Trekking Manual stepless gear system
BRAKES
Brake Rear- Disc brake with hydraulic control
Disc brake rotor size front- 180 mm
Disc brake rotor size rear- 160 mm
Brake system description front- Magura MT-C4, 2 piston
Brake system description rear- Magura MT-C4 2 piston
HANDLEBAR
Handlebar description – Aluminum, comfort curved model
Grip type- Gazelle Aero leather
Grips- Luxury leather handlebar grips for a sophisticated feel and extra comfort
SADDLE
Saddle- Selle Royal Essenza Plus gel
Seatpost description- Sprung
Seatpost diameter- 27,2 mm
LIGHT
Light front description – LED headlight with daytime running lights, always on
Rear & Front Light powersource – Battery
Front light type – Gazelle Fendervision
ENGINE
Ebike system short description – Bosch smart system
Engine location- Mid-drive motor
Max speed (mph)- Class 1 (20 mph)
Engine model – Bosch Performance Line (75Nm)
Ebike sensors – Pedal force sensor, rotation sensor, speed sensor
BATTERY
Position – Integrated into frame
Ebike charger description – 4 Ah
DISPLAY
Model – Bosch Intuvia LCD center
Control unit – Yes
Amount of support levels – 4
LOCK
Description – Ring lock with an option for a plug-in cable to attach your bike to a fixed object for extra protection against theft
Safety level – ART ** certified
OTHER
Chaincase description-  100% recycled plastic, with automatic chain tensioner
Kickstand type – Drop-down rear stand
Chaincase type  – Chain guard
CARRIER
Rear carrier description – Aluminum MIK HD system carrier
*The specifications of each Gazelle are drawn up with the greatest of care. However, we may, for example due to scarcity, temporarily replace a part with another, at least equivalent, part. We hope for your understanding in this matter.